A Beginner's Guide to Starting with Smart Home Automation
Learn Everything About Your Next Smart System with Our FAQ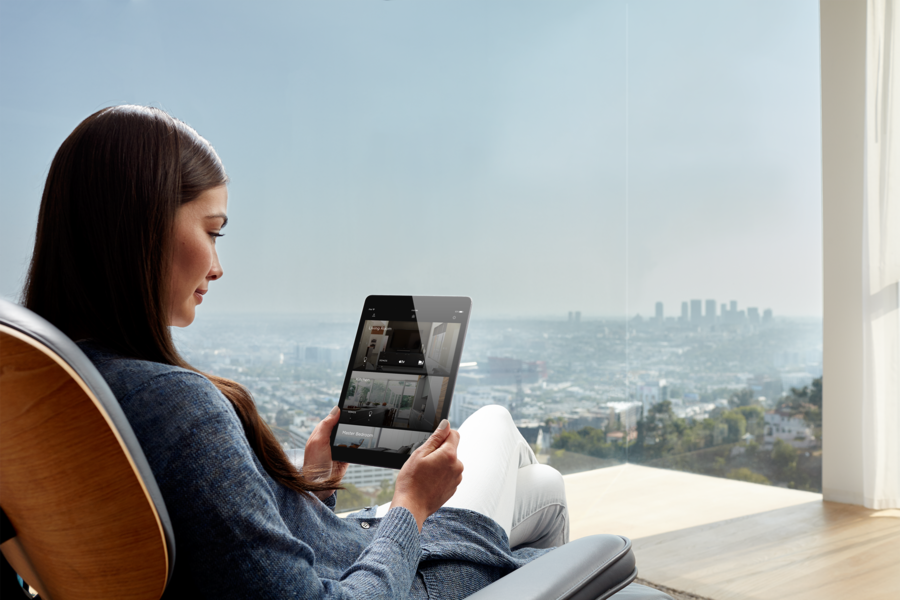 You're more than likely hearing terms like "smart home automation" or "smart home control" when you're either building a new property or wanting to upgrade your existing one. These phrases might seem a bit futuristic, or maybe not meant for your own space – but smart technology isn't just a thing of the future. It's designed to benefit the here and now.
The more you know about smart home technology and all it entails, the easier it'll be to see yourself using it on a daily basis and how it can simplify your lifestyle. In this blog, we'll dive into the very basics of home automation and answer questions that will make the decision-making and installation processes a breeze for you at your Franklin Lakes, NJ living space.
Are you ready to begin your smart home journey? Find out how you can add convenience and luxury to your everyday life by reading on below.
SEE ALSO: Is Smart Home Automation Right for You?
What is Smart Home Automation and Control?
So, what makes a product or system in your home "smart?" When you have a device or system connected and made operational via the internet, then it is considered a part of your smart home system. These connected devices and technologies can all communicate with each other and work together to make your day easier.
A smart automation and control system lets you program these technologies to work according to your preferences. These technologies can include motorized shades, lighting control, smart security, multi-room audio video, and much more.
Smart home "control" means you can use a smart remote or tablet to make changes to your features, such as lowering shades or adjusting the volume on your smart TV. Accompanying that is the "automation" aspect of your system. This lets your technologies run by themselves after you've programmed them to operate a specific way. You won't have to move from the couch to turn on lights when the sun goes down or lower your blackout shades once you've turned on a movie.
How Big of an Investment is a Smart Home?
Of course, installing smart systems and technologies is going to require spending money, regardless of the type of build or upgrade. But you won't just benefit from the added efficiency and comfort to your daily routine. You will also save money and energy as the years go by with your smart home investment.
You decide how big or small your smart system starts. No matter if it's a brand-new installation or an upgrade, you have the ability to customize its size and what it all includes. Begin with whole home audio video and climate control, and then expand to motorized shades throughout the house and eventually a home theater or multi-purpose media room. It's all up to you.
It's easy to add on to your system without having to waste money on re-doing a part of it. Over the years, you'll save energy with insulated shades, smart thermostats that regulate your HVAC system, and lighting control to keep lights from staying on while unused. These will also cut down on your monthly bills while also reducing your carbon footprint.
How Easy Is It to Control My Smart Home System?
An extensive smart home automation system should make your life easier – and that doesn't mean controlling it is a hassle each time. A complex system doesn't equate to a complicated interface. You can enjoy sleek and simplified user interfaces that make utilizing your system second nature.

Using a smart device of your choice, you can manage and operate your system and technologies with just a press of a button. Your smartphone, tablet, laptop, or stylish wall keypads can control every technology and feature that is a part of your system.

Set customized lighting scenes, schedule when your shades lower or raise up, and put your TVs and smart thermostat on sensors or timers to turn on or adjust. You can automate these features to work on their own, then only use a device to make changes later on when you're ready.

Are you interested in learning more about home automation and what a smart home installation means for you?

Feel free to give us a call at (800) 655-2520 or fill out our online contact form to schedule to a no-obligation consultation with our team. We'd love to hear from you.

No video selected.