Feel Your Best with a Smart Lighting Control System
Intuitive Control for the Perfect Homey Atmosphere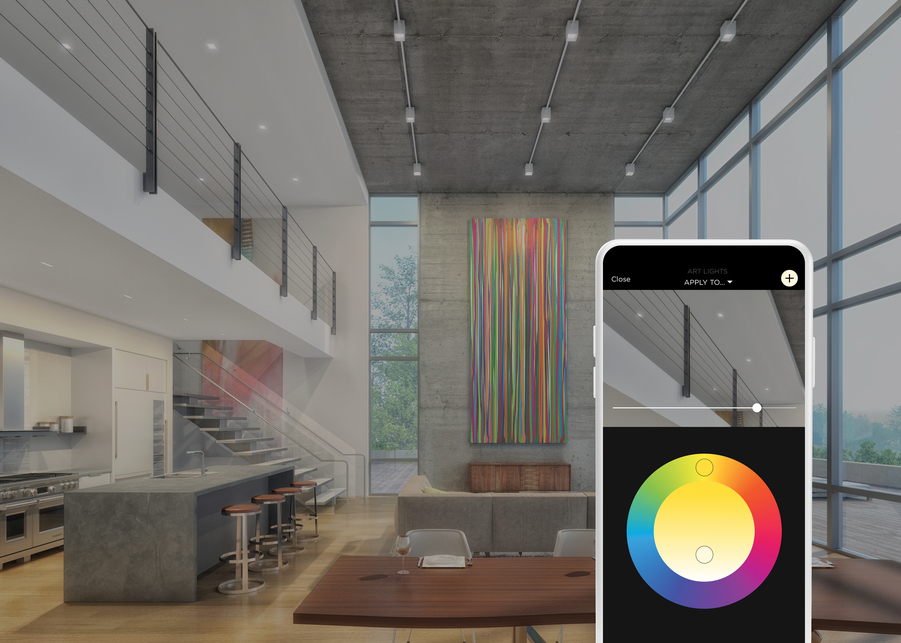 It's wintertime in New Jersey, and we all can feel the effects of its long, dark nights. As the sun starts to dip behind bare trees by 3:30, darkening the sky completely by 4, it's not uncommon for melancholy feelings to creep in.
But have you heard of biophilia? Through smart technology like a Savant lighting control system, you can customize your house to make you feel better and at one with nature. How? Continue reading to discover lighting control's benefits for your Franklin Lakes, NJ-area home.
SEE ALSO: 3 Special Benefits of a Top-Notch Lighting Control System
Tunable Lights
Are your home's lights tuned to the right color temperature? Most likely not. Our circadian rhythm (our inner biological clock) is regulated by the daily cycle of the sun. If we spend all our time under artificial light indoors, we may find ourselves feeling fatigued, sluggish, irritated, or with headaches due to improper lighting.
But with a Savant smart lighting system, your home's bulbs will automatically adjust throughout the day to replicate natural sunlight. Expect bright lights in the morning with a slight blue tint. This lighting energizes and inspires us to make the most of our morning. By the afternoon and evening, your lighting fixtures will warm to a subtly golden hue. This will help your eyes adjust to sleep and relax your mind.
Schedules and Scenes
Have you ever sat typing away or reading at home, only to realize it is suddenly nighttime and the entire house is dark? The realization can be a little startling and often sad, as if the day suddenly ended. Schedule your system to gradually start turning on at sundown, gently illuminating amber-hued bulbs for the evening. Are some rooms lacking windows and natural light? Customize those lightbulbs to be brighter than the rest of the house, and just the right temperature. Schedule your lights to turn off automatically at night, too, so you'll never waste electricity!
Motorized Shades
A lighting control system doesn't apply only to light bulbs! Incorporate motorized shades for added comfort and convenience, controlled right from your Savant app, remote, or voice-activated speaker. Shades instantly lower whenever you'd like, and photosensors can prompt shades to activate when the sun shines into the room. There are plenty of fabric choices to choose from for motorized blinds. If you'd still like to gaze out the window while keeping the room cozy and warm, higher transparency blinds make that possible.

Ready to bring lighting control to your Franklin Lakes-area home? Call Connect Consulting at 1-800-655-2520 or submit our online form here.

No video selected.