How to Use Lighting Scenes to Enhance Your Home
Adjust Multiple Lights at Once with Lighting Control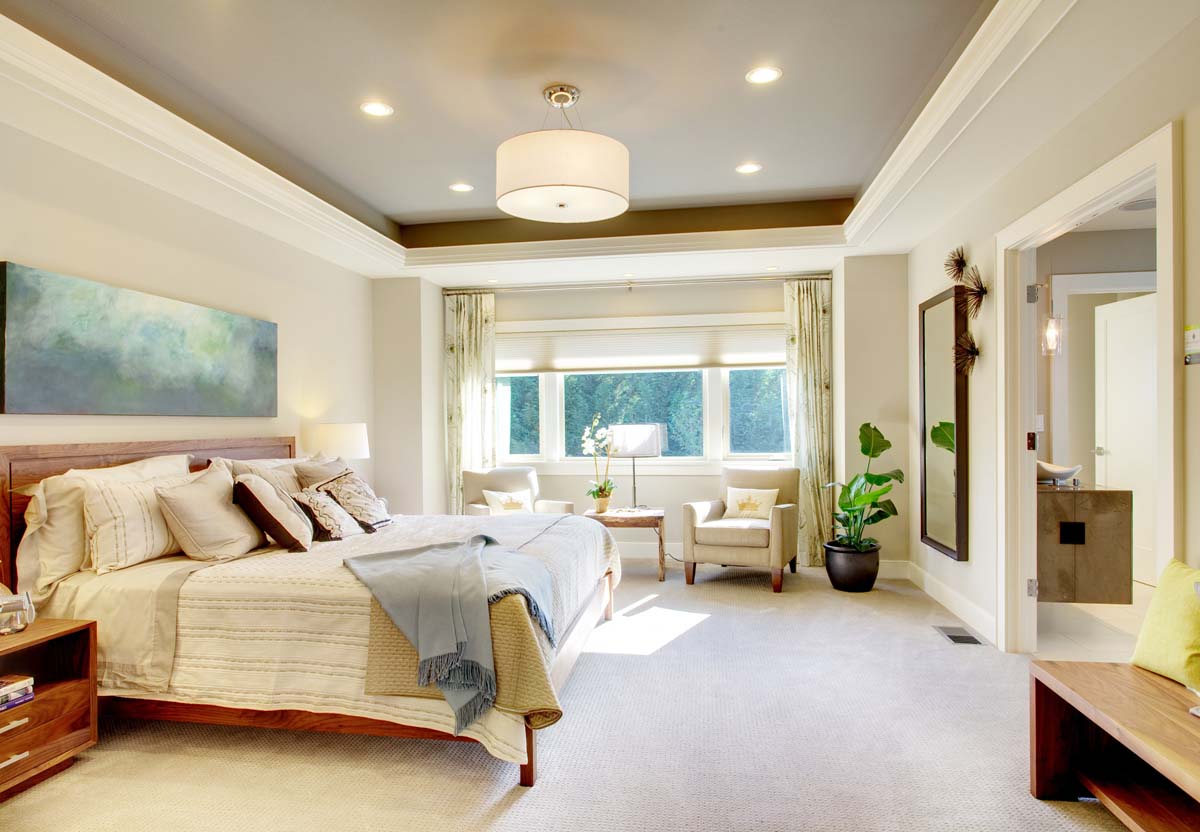 With a traditional home lighting system, you have to walk around the house to turn off and on lights in various rooms. Meanwhile, smart lighting control tools allow homeowners to control multiple fixtures at once from a sleek touch panel or personal device. But what can lighting scenes actually help you accomplish in your Mendham, NJ area home? In this article, we're offering a little inspiration with four sample scenes. Continue reading to learn more.
Waking Up
Do you have trouble getting out of bed in the morning? I think we all have those days. Developing a scene for the mornings with your lighting control system can help. Schedule your scene to deploy a few minutes before you need to wake up. Instead of a harsh alarm, have your lights slowly illuminate to ease you into the day. Incorporate motorized shading to automatically open and let the natural light in. Also, the lights along the paths to your bathroom or kitchen can turn on as well, so you don't have to worry about finding any light switches in the dark.
Coming Home
When arriving home from work or running errands, you often have your hands full. Whether you're holding bags, pets, children, or whatever, you may not have a spare hand to flip the light switch. Using your smartphone, you can activate an "Arriving" scene right from your car. The command can trigger a path of lights leading to your front door, the foyer lights turning on, or any other illumination you need. If your home automation system also includes a smart door lock, that same command can unlock the door.
Entertaining Outside
Your outdoor spaces are a great space to spend some time with visiting family and friends. As the sun starts to set, your lighting can know what to do with lighting control. Using solar sensors, your outdoor lights can track the changing sun and illuminate automatically when needed. Using outdoor scenes, you can determine what lights will create the right ambiance. With a whole home audio system, you can also turn on some tunes from your personal music collection or favorite streaming service to set the tone for the evening.
See Also: Developing Your Outdoor Sound
Watching a Movie
Proper lighting is very important to fully enjoy your home's media system. A room that is too brightly lit can affect the picture quality of your home entertainment, but it can be hard to enjoy snacks or get up to use the restroom in a room that's too dark. To have the perfect lighting for every screening, create a movie watching scene that turns off all the main light but leaves on a few accessory lights on a dim setting. Then, when you press play, your lights will automatically go to the right settings and you can just settle in with the popcorn.
These are only a few of the scenes you can create with lighting control. The technology is designed to fit seamlessly with your home and your particular needs. To learn more about smart lighting, contact Connect Consulting today.
No video selected.