Developing Your Outdoor Sound
How Home Audio Distribution Will Make Your Summer More Entertaining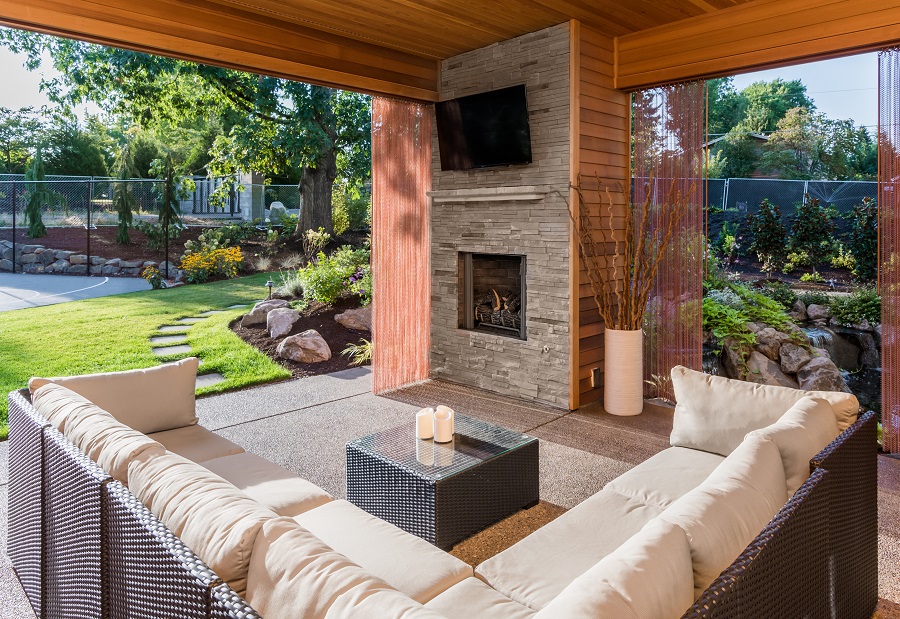 The warm months are approaching, which means you'll want to be spending as many hours as possible outside. However, right now, your Summit, NJ home's entertainment system is probably only indoors. If you want to catch the latest summer songs and all the can't miss television shows you don't have to forgo the outdoors. Instead, develop an outdoor entertainment system with the help of home audio distribution. Continue reading to see how you can have it all this summer.
What is Home Audio Distribution?
Home audio distribution allows you to simply control audio throughout your entire home, including outdoor speakers. Your system could include only a few spaces or cover your entire property. Your system could include one or multiple sources, whether that be vinyl, a home entertainment system or streaming services like Tidal, Pandora, or Spotify. Your system could include exposed or hidden speakers. These choices depend on your preference and your home, but you can always trust the quality of the sound.
The beauty of whole home audio is that that the entire system is under one set of controls. If you develop a seemingly complex system that covers every room and includes multiple sources, you can easily make adjustments. Use your choice of control from touch panels and smart devices to on-wall controls. When you're outside, reading a book and enjoying your music, you can even turn the volume up or down with your smart phone.
See Also: How To Create Perfect Home Theater Systems
What Are Your Outdoor Entertainment Options?
Your new outdoor entertainment system starts with an outdoor audio system. However you lay out your speakers, you want to make sure you and your family can comfortably hear the source.
A robust outdoor audio system starts with the right equipment. For starters, the system needs to be engineered to withstand the elements, so start by eliminating equipment that is not weatherproofed. One brand we would suggest would be Sonance and their SLS series. To create a strong enough sound to combat the open space and background noise, you will need subwoofers. The SLS series allows the installer to bury subwoofers so they don't get in the way of your landscaping, while the small but mighty speakers can be hidden behind foliage. Once the speakers are in place, you can utilize them for your favorite entertainment options. We've laid out some options:
Patio Television: Outdoor televisions are designed to be weatherproof and withstand the outside threats like sunlight, rain, and wind. The picture is up to three times brighter to be seen in the bright outside light. Installing one on your patio, porch or by your pool allows you to watch your favorite shows in the fresh air. Use your smart device to switch your outdoor audio to the right source and enjoy.
Outdoor Home Theater: Set up a theater outside with an outdoor projector and screen right in your yard. With a projector, you can have a picture large enough to invite over friends and family. Screen the latest superhero movie and use your high-performing outdoor audio to its full extent, but a professional installation should ensure that the sound stays in your yard and doesn't disturb the neighbors.
Party Music: If you're having friends over for a dinner party, distributed audio allows you to play music throughout the house. During the warm summer months, your guests will probably also want to utilize your porch or patio. Use your streaming service as the source for your outdoor area, and keep the music going when they walk out the door.
Make this summer more entertaining with a home audio distribution system that includes the outdoors. Contact Connect Consulting today to learn more and start your project.

No video selected.