Choose Savant for Your Every Home Automation Need
Check Out How These Smart Home Features Can Elevate Your Life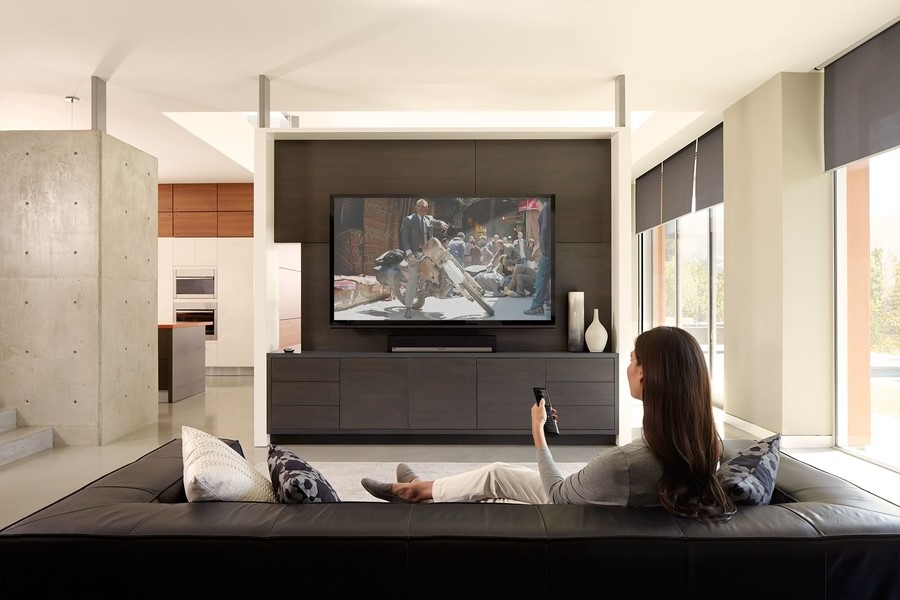 A smart home can make everyday life a breeze.
When you come home a long day at work or even from spending the evening with friends – you want a space that helps you relax and feel completely comfortable at all times.
Imagine your home meeting your every need, with unparalleled smart features that take your daily routines into consideration and integrated commands that make day-to-day tasks simple and convenient.
You can add this luxury and efficiency to your house in the Demarest, New Jersey area with a Savant home automation installation from our local team of smart home experts.
In this blog, we'll dive into the many Savant features available to you, and what makes them stand apart from the rest. Keep reading below to learn about these technologies and why they can transform your life at home.
SEE ALSO: Outdoor Home Entertainment Systems: What You Need to Know
Smart Lighting Solution
A lighting control system can elevate any space in and outside of your home.
Whether you have lots of friends over for a dinner party or you're preparing a meal for the family, you can create the ideal environment with smart lighting control.
Directly through the Savant app on your smartphone or tablet, simply tap the lighting button to view the lighting status of every connected room in your home automation system.
Want to change the lighting levels in your dining room? Just tap the corresponding button on your screen and alter the lights directly from the Savant app. Set the room's lights to bright, mid, dim or off with just one button-press – or even customize the brightness levels of each individual set of lights in the room.
With that flexibility and ease of use, you can easily set the scene for any occasion – right at the power of your fingertips.
Of course, smart lighting control also is meant to add convenience to your lifestyle.
Ready to fall asleep as you get in bed at nighttime? Just open up the app, easily view which room's lights have been left on, and turn off every light with just a few taps of your screen.
Another option is to create an integrated "Good Night" scene that not only turns off every light in your home but also arms your security system, as well. We explore how you can create a custom scene in the video below.
Motorized Window Treatments
Pairing motorized blinds with your lighting control system is ideal. The Savant system makes it easy to use your shades at every point of the day.
You can set them to an hourly schedule, just like your lights, or you can install photo sensors that will notice when the sun is shining directly in through your windows. When the sun's rays are too harsh, your shades will know to lower.
The shades can provide needed insulation for your home in both the winter and summer – keeping your energy use at a minimum. You can help prevent solar heat gain, while also protecting your valuable interiors from UV damage.
Best of all, though, the Savant application makes it incredibly easy for you to manage your motorized window treatments. Through the application, simply select the room that you want to alter the shading for and raise and lower the blinds accordingly – without ever having to get up from your seat.
Whole Home Audio
Distributed audio means you can play your favorite tunes and music in every room of your home – and both indoors and outside.

With a Savant home automation solution, the same interface that controls your home's lights and shades also can manage your integrated speaker system.

Select between stored playlists or streaming services to play from high-end speakers installed in rooms throughout your home. Choose music to play from one room in specific or from several rooms simultaneously.


Want to learn more about the great benefits of a Savant home automation system and how its features can enhance every aspect of life?

Give us a call or fill out our online contact form to schedule a no-obligation consultation with our team. We'd love to hear from you!

No video selected.