How You Can Save Energy with a Smart Lighting Control System
Going Green is Easier Than Ever with These Smart Lighting Features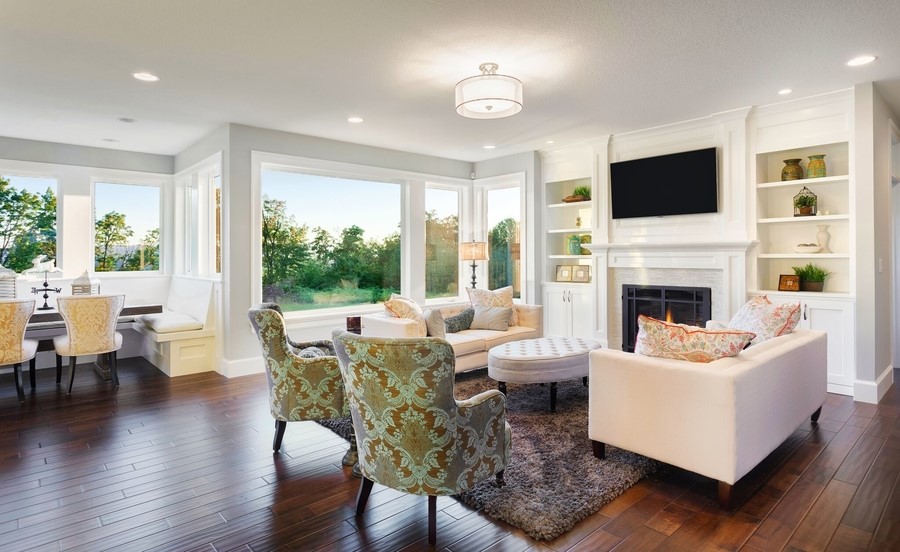 Adding a smart lighting control system endless benefits, such as increased comfort, convenience, style and safety for your New Jersey home in the Englewood Cliffs area or beyond. But did you know a top-notch lighting control system can also save you energy?
In this blog, we'll dive into some of the technologies you can feature in a smart lighting control system that will reduce your carbon footprint and minimize your energy usage. Want to find out more? Just keep reading below.
SEE ALSO: HOW TO USE LIGHTING SCENES TO ENHANCE YOUR HOME
Occupancy Sensors
It can happen quite often – lights get left on all the time. Whether it's from friends who are over at your house going in and out of rooms, or when you've forgotten to shut one off as the day goes by or once you've left the house on an errand.
These lights stay on and go unused, burning energy for no purpose. But with occupancy sensors installed in every room, your smart lighting control system can detect when the last person has left a designated area. Once there hasn't been any movement there for a set amount of time, your lights in the space will shut off.
You won't be wasting energy, and you can rest assured that your lights all shut off when not in use – no matter where you are. It's that simple.
Dimmable LEDs
Bringing LED lighting to your home, rather than the standard bulbs, is essential. LEDs use less energy and last longer than incandescent or fluorescent light bulbs, and they also can have dimming capabilities that save you a significant amount of energy.
Lights dimming before dinner also can create ambiance and can encourage conversation among your family and friends by creating a cozy, welcoming environment.
SEE ALSO: THE TOP UPGRADES FOR YOUR HOME AUTOMATION SYSTEM THIS SPRING
Timers & Control App
Along with your occupancy sensors, your smart lighting control system's timers and control app can help you ensure all your lights are off when they need to be. Set a timer to turn off all your home's interior lighting when you go to sleep, and even have them start to dim as you get ready for bed.

You even can use your lighting control system to create lighting schedules throughout the day. Have your bedroom lights automatically turn on as you wake up in the morning and schedule them to turn off an hour or two later.

With an easy-to-use control app that makes it simple to adjust every connected light in your house, you also can easily limit energy consumption. One touch of your screen can turn off every light in your house; ensuring that you aren't unnecessarily wasting energy.

Our team at Connect Consulting is New Jersey's smart lighting control experts; we are here to provide your family in the Englewood Cliffs area or beyond with an energy-efficient, low-cost home lighting solution that will last for the long-term, as well.

Feel free to give us a call or contact us here to schedule a no-obligation consultation with our team. We'd love to hear from you!

No video selected.