Why Do You Need Kaleidescape For Your Home Theater?
Elevate Your Home Theater System with Top-Notch Entertainment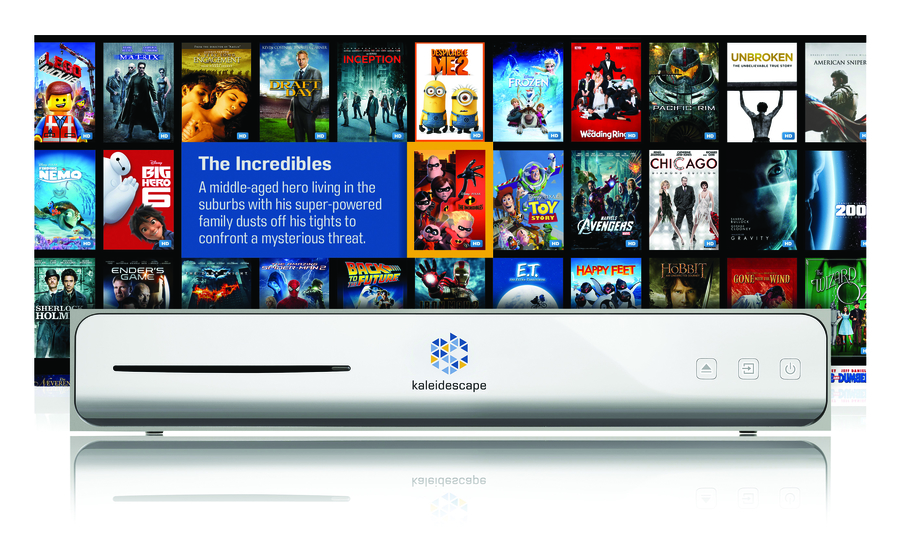 Staying in for a movie night has become increasingly popular with streaming on so many different platforms. There are now endless media and movie options available – but even streaming has its limitations. You might not find your film or show of choice on a platform, or worse – it might be gone the next month when you want to watch it again.
Plus, most streaming content isn't optimized for your home theater system setup in your Englewood Cliffs, NJ space. You won't be taking advantage of your high-end audio and video components.
That's why Kaleidescape is a must for your home entertainment system. You can have every movie and show ready to watch in the highest of quality with just a tap of a button. Want to find out more about how this AV technology can upgrade your theater? Keep reading below.
SEE ALSO: Upgrade Your Home Theater with 4K Projection
Import Your Favorites
If you love movies, then you more than likely have all your favorite films and movies on physical copies in your drawers. This setup can get cluttered, and more often than not, you won't be able to find the media you want to watch in a timely manner. Next thing you know, you've spent a movie's runtime searching for that one DVD or Blu-Ray.
Kaleidescape completely takes away any of this hassle. You can easily import your psychical copies of films and TV shows into your Kaleidescape system. Your system will then automatically match each file uploaded with the correct cover artwork and information – creating a customized streaming library for you.
You'll be able to enjoy your high-quality media in 4K Ultra HD, with zero buffering or compression. You can even upgrade the resolution of your DVDs you've imported so that you can watch your movies in the 4K your home theater system was designed to show them in.
Complete Control
Managing Kaleidescape is a breeze. You'll have plenty of options with your system. You can utilize the remote (or the children's remote) that comes with your player, making it easy to pause and play movies, mark some as your favorites, and set parental controls for when your kids are watching.

If you wish to use a tablet or smartphone instead, the Kaleidescape app has an easy-to-use interface that makes streaming your movies easier than ever, in any part of the house with a screen. Select movies and switch between them in mere moments – you can even view recommendations on the app based on what you have playing up on the screen at the time.

You can view movies' Rotten Tomatoes reviews and others to see which one you'd like to watch next. If your kids want to sing along to a song in their favorite movie, Kaleidescape lets you skip through films to a specific scene instantly without having to fast-forward through an entire piece. You'll make every movie-watching experience an enjoyable one with this impressive entertainment solution.

Ready to bring Kaleidescape to your home theater system? Create an entertainment center that is convenient and sure to impress. Feel free to give our team a call or fill out our online contact form to schedule a no-obligation consultation with us. We'd love to hear from you!

No video selected.