What Does a Whole Home Audio System Look Like?
Streaming music is easy, and components don't have to dominate your space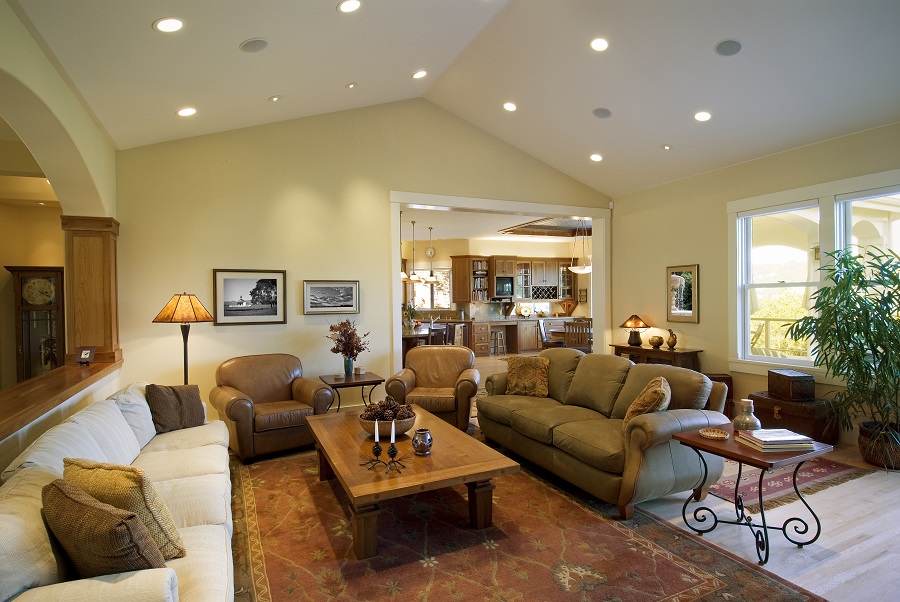 A whole-home audio system is a great addition to your Short Hills, NJ property. Streaming music throughout your home is exciting, and studies show that it can enhance your lifestyle in surprising ways. According to a recent study by Sonos, homeowners were more likely to engage with each other, cook, and communicate when music was included as part of their daily lives.
But for some homeowners, the idea of adding clunky audio components to every room can seem daunting. After all, your decor reflects who you are, and you don't want to disrupt that with boxy floor standing speakers in every room. What you might not know is that there are a few simple solutions available that can strike a balance between sonic bliss and aesthetic taste. What does multi-room music look like? Find out here.
See Also: TOP 4 WAYS TO OPTIMIZE YOUR MULTI-ROOM AUDIO SYSTEM
Hidden Speakers
Often, the first thing you hear about when considering a whole-home audio system is hidden speakers. These are compact devices recessed into the wall or ceiling, specially designed to sound great in an enclosed space. Typically, they're about the same size and shape as recessed LED light fixtures, so the overall effect is that you won't even notice them when you walk into a room.
Because the units are small and fixed overhead, expert assistance is necessary for installation, layout, and calibration. Part of the point of an invisible speaker system is that your rooms won't feature any peak audio hot spots, where the system sounds louder in certain areas than in others. While your room may feature a high number of speakers, you'll also likely enjoy specified zone control so you can manage your system with ease.
Modular Wall Speakers
Another, similar, approach to hiding your speakers is to blend them with your design. Rather than making them invisible, turn them into a bold statement. Modular wall-mounted speakers that look good enough to work as wall art can enhance your decor while providing the sound you love.
The beauty of this style of speaker system (aside from the aesthetics), is that you can add as many or as few modules as you'd like. The customizable configurations give you plenty of options to choose from when it comes to enhancing the soundscape of your room, plus you'll get to enjoy the striking centerpiece that draws the eye and functions as an accent for your space.
Customizing Your System
There are plenty of ways you can get the most out of your whole-home audio system. Whether you want to preserve the look of your home with invisible speakers; you'd like to make a bold statement with modular, wall-hanging units; you prefer the convenience of wireless bookshelf devices; or you enjoy the clarity and precision of floor standing components, you can get the most out of your audio with integrated control and expert design.

If you're in the market for a smart, fun way to stream music throughout your home, click here or give us a call at 1-800-655-2520 today!

No video selected.