New Innovative Audio Solutions from Meridian
Check Out This Top-Notch Audio Equipment for Your Home Entertainment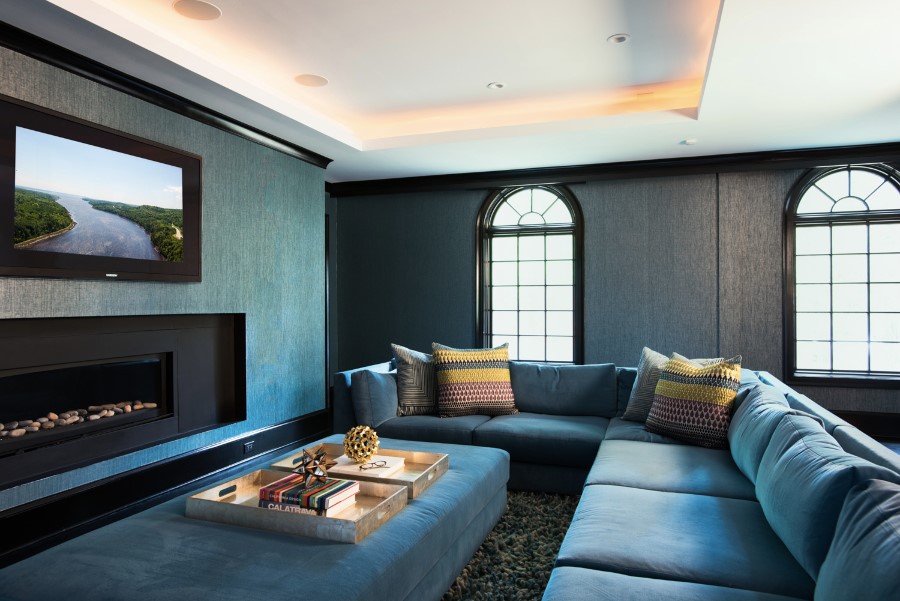 How you listen to your favorite music or movie can be drastically improved by the kind of speakers you listen with. You might not realize that, in your own home, you can have this highest level of audio as well.
With Meridian audio, you can select from various high-end speakers that not only deliver impeccable sound, but also blend in seamlessly with your existing interior décor. In this blog, we'll dive into different speakers and equipment so you can decide which are right for you and your Saddle River, NJ home.
Want to learn more? Keep reading on below.
SEE ALSO: Ways that Meridian Audio Enhances Your Home Sound System
640.2 In-Wall Loudspeakers
Imagine sound that is both powerful and discreet. You might be used to booming loudspeakers that stand at the front of your home theater or around your multi-purpose media room – but the Meridian 640.2 speakers don't make their presence known. At least, not until you press play.
Then you're rewarded with full-range sound and high-end audio performance like no other. Its "Class-M" DSP engine and "Dynamic" high-resolution amplifiers, exclusive to Meridian, provide that level of quality every time. You don't need an additional subwoofer to experience the high sound pressure level with 105dB at 4m and an incredible bass extension that goes down to 35Hz.
Its powerful amplifiers are set for 100W RMS in 8 Ohms per drive unit, while the speaker itself can be installed either horizontally or vertically to fit whether you need it as a soundbar or on either side of a screen – or throughout your home for distributed audio.
520.2 In-Wall Loudspeakers
While every in-wall speaker from Meridian delivers high-quality audio with an unobtrusive appearance, the DSP520 is perfect for playing music or media in your living room or home cinema. With Enhanced Bass Alignment (EBA) and Centre Elevation, this speaker's sound fills up the entire room and space. Lifelike and clear, the 520.2 is the right fit for a stereo or surround sound setup.
Its slim appearance makes it perfect for installing in any room without intruding on your existing design. Its max output level of 115dB means it can find a home in your private cinema, just as its compact 100mm mounting depth makes it easy to bring to any room in your entire house.
210 Streamer
Want to stream any song or movie to any speaker or screen in your home? The Meridian 210 Streamer makes it possible – and all in the highest quality available. The streamer lets you play your streaming services on your home audio system from your smartphones, tablets, and other smart devices.

With installation flexibility and a strong wired or dual-band Wi-Fi network connection, the Streamer can use both Spotify Connect and Bluetooth Wireless Technology – and it's a Room Ready device. You can synchronize the volume on all your streaming devices and easily control every platform through your centralized source – the 210 Streamer.

Want to learn more about these Meridian audio solutions? Give our team a call or fill out our online contact form to schedule a no-obligation consultation with us. We'd love to hear from you!

No video selected.