How Lutron Lighting Control Enhances Your Commercial Setting
Illuminate Your Workspace With an Intelligent Lighting Solution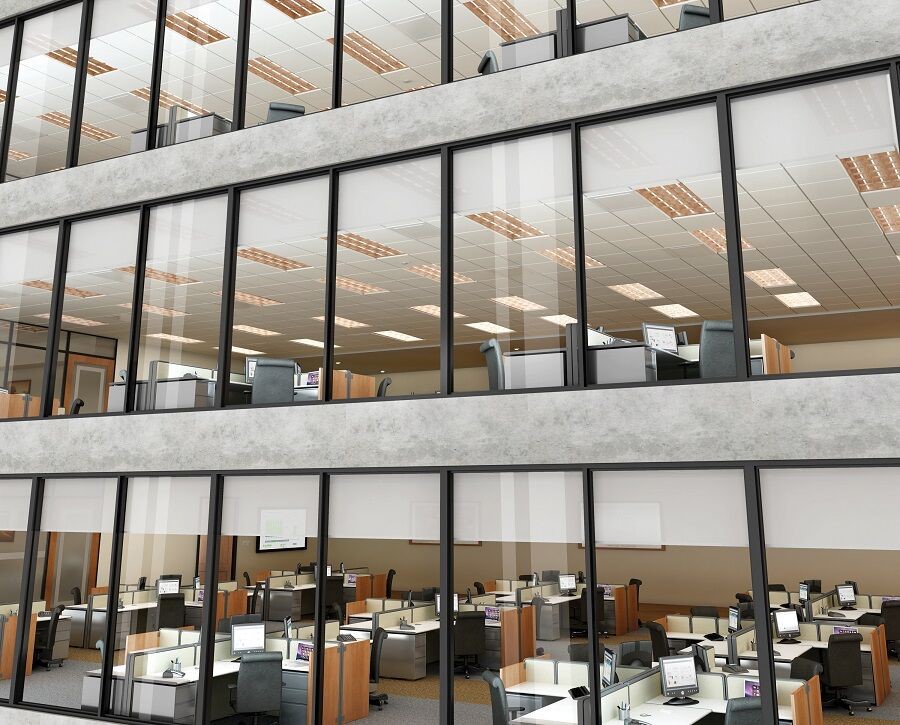 Have you ever considered the importance lighting plays in the day-to-day operations of your business? From setting the right mood to optimizing energy-consumption levels throughout your workspace, your lighting systems, in fact, play a critical role in the daily operations of your company; regardless of whether it's a professional office, a retail store or even a local restaurant.
This brings us to a crucial question: Is your workspace making the most of its lighting systems?
A Lutron lighting control system could be the perfect solution – intertwining innovative lighting control technology with energy-saving features at your business in the Short Hills, NJ area.
In this blog, we dive into the many impressive lighting features you can bring to your workspace and how Lutron can help transform your company's atmosphere for the better.
Keep reading below for more!
Design and Appearance
As the premier lighting control brand, Lutron revolutionizes the way you can manage the look throughout your workspace.
Instead of having to rely on the on/off switch to control lights or dangling cords to manage shades, a Lutron installation from our team at Connect Consulting allows you to control those systems through one centralized source.
This allows you to have total control over the look and feel of your workspace. In an office setting, for example, you can adjust the lighting brightness during office hours to encourage focus and productivity.
Likewise, if you operate a restaurant or a client-facing storefront, our team can help you manipulate your lighting systems to inspire a positive customer experience.
Of course, Lutron also offers shading control through its library of motorized shades. Not only do you have the choice between selecting the perfect shade type, fabric, finish and opacity, but you also can manage these window treatments through just the tap of a button or automatically.
This is particularly helpful during hours of the day when direct sunlight might enter your workspace – harming both employees and potential customers. By lowering your motorized shades with just the tap of a button, you and your employees can save time and improve the overall experience at your business.
Optimize Your Energy-Savings
Not only do you have the ability with a Lutron system to customize lighting and shading throughout your workspace, but you also have the opportunity to genuinely limit energy consumption.
Built-in occupancy sensors can automatically turn off lights in an empty office, for example.
But you also can schedule for lights and shades to operate. During non-business hours, you can schedule for all or most of your interior lights to turn off so that you aren't unnecessarily consuming energy. Or, during the winter, you can automatically lower honeycomb blinds in your workspace at sunset that insulate heat and diminish the reliance on your heating systems.
With "dumb" lights and shades, you can still turn off the lights or lower the shades as you head out for the evening. But it requires a lot of effort – and memory.
An intelligent Lutron lighting and shading control solution from our team at Connect Consulting eliminates the hassle. It adds convenience and ease-of-use for you so that your business operate more effectively.
Simplified Control
So, how exactly can you or your employees control an intelligent lighting and shading solution throughout your workspace?

There are plenty of options. You can use in-wall keypads, for example, that can raise and lower shades or activate lighting scenes throughout your workplace. Or you can use an in-wall touchscreen tablet that gives employees an interactive, easy-to-maneuver interface to set the perfect scene.

Another option is that you can access and manage your lighting and shading control systems remotely through your personal smartphone or tablet – so you can ensure that no lights have been left on or shades have been raised in the evening.

With simplified control and more ways to manage your workplace's lighting and shading systems, you always have the ability to set and customize the scene at your business.

Want to learn more about a Lutron lighting control system and how it can enhance your work environment? Give us a call or fill out our online contact form – we'd love to hear from you.

No video selected.