Get to Know Meridian Audio's In-Wall DSP520 Loudspeakers
Learn How to Achieve Uncompromised Sound Without Disrupting Interior Design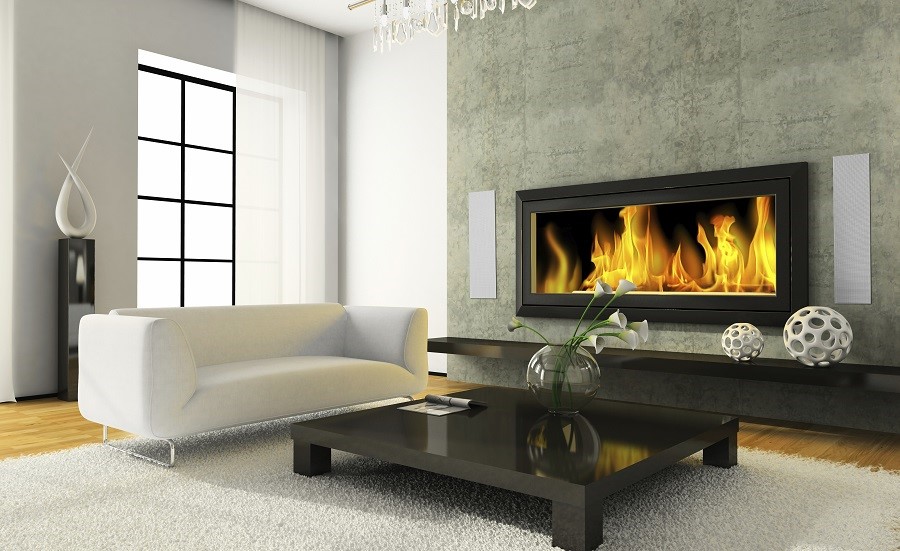 If you are an audio enthusiast, you want to be able to listen to your favorite songs or movies in the best sound quality possible. This means investing in home audio solutions that pack the punch – reproducing sound in the most realistic, lifelike quality possible. But sometimes, you might not have the space in your home to invest in reference-quality loudspeakers.
So, how can you compromise – being able to enjoy high-fidelity stereo or surround sound without yielding interior design or available space in your home? As a home audio installation expert servicing Demarest and northern New Jersey, we have a solution: Meridian Audio's DSP520 in-wall loudspeakers.
In this blog, we detail what you need to know about Meridian's DSP520 loudspeakers – and how you can experience them for yourself today.
SEE ALSO: WHY CHOOSE MERIDIAN AUDIO FOR YOUR HOME THEATER SYSTEM?
Blends in Seamlessly with Décor
Let's first address what makes the DSP520 in-wall speaker so beneficial: Since it is flush-mounted into your wall, the DSP520 can take up minimal space in your house and be virtually invisible to the eye.
Choose from a vertical or horizontal installation depending on your preferences and room dimensions. Once flush-mounted to your surrounding wall, the grill can be painted over to match your surrounding interior – essentially making the speaker invisible. Imagine sitting back in your media room and enjoying high-fidelity stereo sound with no speakers in plain sight or being able to enjoy a surround sound system (even with Dolby Atmos) with no physical obstacles. This all is possible with Meridian's DSP520.
Of course, the immediate follow-up question becomes does the DSP520 sacrifice sound quality for convenience? The answer is a definite "no."
Meridian DSP520: Matching Convenience with Quality
As well as Meridian audio built the DSP520 for convenience, it also crafted the speaker to meet the brand's high-quality standards that are met in its other loudspeakers. Here are some of our favorite features of the DSP520:

On-Board Digital Signal Processing: This feature brings thermal and dynamic bass protection to the DSP520 without sacrificing transients. So, even when you play audio through your speakers at extremely loud volumes, you'll hear crystal-clear and high-fidelity sound.

Centre Image Elevation: If you want to use the DSP520 as a soundbar underneath a TV or projection screen, its Centre Image Elevation feature makes sound appear as if it is coming from the middle of the screen instead of from below it.

Enhanced Bass Alignment: Meridian's innovative EBA uses two technologies together to add clarity to the speaker's sound performance by time-aligning high, mid, and upper bass frequencies with the low bass. This allows for more clarity and depth as you listen though your DSP520 speakers.


Here at Connect Consulting, we are installing Meridian's DSP520 loudspeakers at our Woodland Park location. If you want to check out the DSP520 for yourself, you are more than welcome to schedule a no-obligation demo at our office!

To experience the Meridian DSP520 loudspeakers for yourself or to learn more about the possibilities for your Demarest-area home, give us a call or fill out our online contact form. We'd love to hear from you!

No video selected.