Essential Steps to the Perfect Home Theater Design
Discover the Process of Bringing a Cinema to Your Home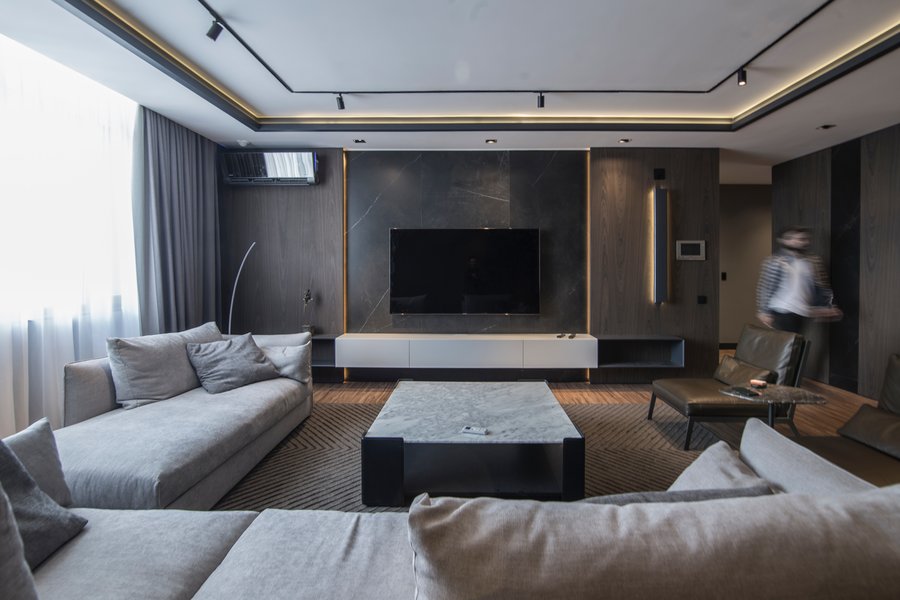 Envision yourself watching your favorite films and TV shows with the same luxury that the local cinema provides – but in the comfort and convenience of your own home. At first, setting up a home theater space might sound a bit daunting or like an overwhelming process.
But bringing a home theater system or setup to your living space doesn't have to be a hassle. Keep everything stress-free by knowing what you're getting into before the installation even begins.
By taking these initial necessary steps we've outlined below, you can achieve the ultimate home theater design in your Livingston, NJ space. Keep reading to learn what the pre-installation process entails and how you can prepare your home for a perfect entertainment center.
SEE ALSO: How to Achieve High-End Audio in Your Home Theater System
Step 1: Establish Your Budget
Before you begin on a home theater system installation, the first task at hand is to establish and know your budget. By realistically setting your budget to match what you want to put towards your theater, you can better get as much out of your installation as possible. You'll be able to see right away how much you can customize your cinema and enhance it, or what you might want to hold off on and wait to add on down the line.
You can split your budget into two components: the installed audio video solutions that create the immersive viewing environment, and then the décor and design that make your home theater uniquely yours – from the seating to the lighting.
Once you have your budget set, depending on which areas you want to focus on more, you can then move to the next step.
Step 2: Getting the Best Equipment and Products
Now you're ready to pick and choose which brands you want and which products will best serve your cinema setup. As your AV equipment is vital in keeping your theater system running properly, you'll want to have only reliable technologies from trusted brands that have been in the industry for a while.
It's during this step that you can choose what size screen works for your room and what speaker design you want – and if in-surface installations will be needed. This all depends on if you're going for a more traditional theater setup or one that blends technology and décor together so that your equipment remains hidden.
Step 3: The Design and Décor
With your seating, lighting, and overall theater décor, you can put your unique theme and creative preferences to showcase. Go with the traditional setup mentioned above or decide to craft a theme based on your favorite film franchise or TV series. You can create a multi-purpose space that keeps your AV solutions invisible until it's time for movie night or a tailgate for the big game.
Choose from a variety of fabrics and patterns that can make up ideal comfy seating. Make sure your seating material maintains your room's acoustics, while installed acoustical paneling can also help with this and lets your home theater deliver an incredible sound performance every time.
Teaming Up with a Professional Integrator
This last step isn't really a step, but it's recommended for your home theater installation from the get-go. Working with a professional installer makes a world of difference when it comes to your home theater setup and makes the three steps above even more of a breeze to accomplish.

With a professional like Connect Consulting, you can rely completely on our team's expertise and knowledge. We know the best brands to work with, the best products to use for your space, and how a proper home theater installation and setup should be.

We'll handle the technical side of things while you get to make the decisions and help bring your dream home cinema to life.

Want to learn more about the steps it takes to perfect your home theater design? Give our team of professionals a call or fill out our online contact form here. We look forward to helping you with your next smart home project.

No video selected.