3 Things You Need to Know About Home Theater Systems
Interested in Adding a Home Theater? Find Out What You Need to Know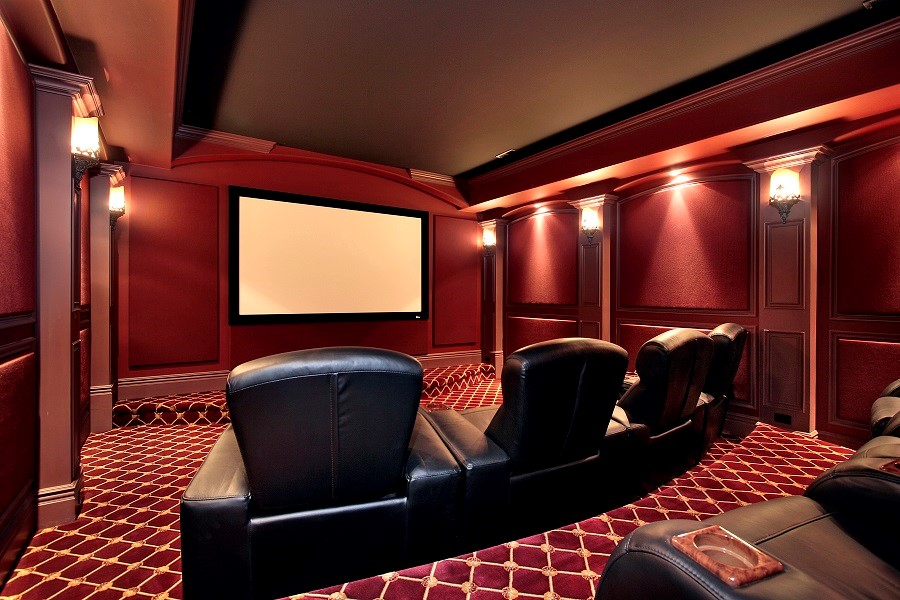 If you're looking to add the ultimate entertainment space to your property, there's no better solution than a home theater.
After all, there's nothing like watching a movie from the comfort of your own dedicated cinema – featuring some of the best video and audio technology available to you.
Before you add a home theater system to your house in Mendham, New Jersey or beyond, it's essential you know the following three facts.
To find out how you can get the most out of your new theater installation, just keep reading below.
SEE ALSO: 6 Upgrades That Will Make You Proud of Your Home Theater
1) Theaters Don't Have to Come in One Shape or Size.
One common misconception about home theater installations is that they must be modeled after a commercial cinema.
While it's certainly possible for your space to replicate your local movie theater, we at Connect Consulting encourage our clients to add their personal touch to their new cinema.
Here are a couple of ways you can add your own style to your theater:
Seating – Who says your theater has to be single chairs, all facing the screen? You can add sofas or loveseats to your cinema for a more relaxed and comfortable viewing environment.
Theme – Perhaps you want your space modeled after a specific theme – like a theater you once visited or even your favorite TV show or movie trilogy. Work with a professional that can stylishly add your preferred touch to your new home cinema.
The fact is, all home theater systems are different. The top priority, though, should be ensuring you get the most entertainment value out of your space.
2) Your Theater Doesn't Have to Only Be for Movie-Watching.
Home cinemas might be synonymous with watching movies, but it doesn't always have to be that way.
You can add your favorite devices to your theater setup so you can have more reason to spend time in your dedicated cinema.
What are some options?
Add a video game system that can provide the ultimate gaming experience for you, your family and guests. Or insert a media-streaming device so that you can watch your favorite Netflix or Hulu shows from your projection screen. You even can watch live TV from your home theater.
Ultimately, your cinema can feature whatever devices you prefer. But there's one noticeable way to get the optimal performance out of your theater system.
3) A Professional Can Help You Get the Most Out of Your Technology
By partnering with your local home theater installation expert, you can ensure your cinema will be designed and installed to perfection.

We at Connect Consulting proudly work with homeowners across New Jersey to execute their visions for their new home theater systems.

Of course, not only can we skillfully install your cinema's devices, but we also can provide you with ongoing maintenance and technology support.

We even can craft an easy-to-use integrated Savant control system that allows you to manage your theater's technology from the convenience of your smartphone, tablet or in-wall touchscreen panel.

Most importantly, though, when you work with a professional home cinema installer, you will receive guidance on how to use your devices so that you readily get the most out of your new space.

Want to find out more about our home theater system services for New Jersey homeowners?

Reach out to us today by clicking below!

No video selected.