NETWORKING & AV SOLUTIONS FOR YOUR OUTDOOR LIVING SPACE
Your smart home technology should enhance every part of your New Jersey living space, both in and outdoors. There's no better feeling than soaking up the sun or relaxing in the cool air while enjoying your elevated outdoor spaces at home -- whether you live in Alpine, Summit or anywhere in northern New Jersey. With high-end smart features and audio video solutions such as dedicated outdoor speakers or weatherproof outdoor TVs, our team at Connect Consulting can help you take a regular day by the pool or a dinner party on the porch with friends to a brand-new level. Enhance your surroundings with new, innovative technology you can rely on now and well into the future.
At Connect Consulting, we offer solutions and products from trusted brands that don't just improve your outdoor setting – they transform it completely. Whether you want to upgrade your network connection or liven up your backyard with music and movies, our team has you covered. Check out the top-notch outdoor solutions we offer below and fill out our contact form to get started on your next project!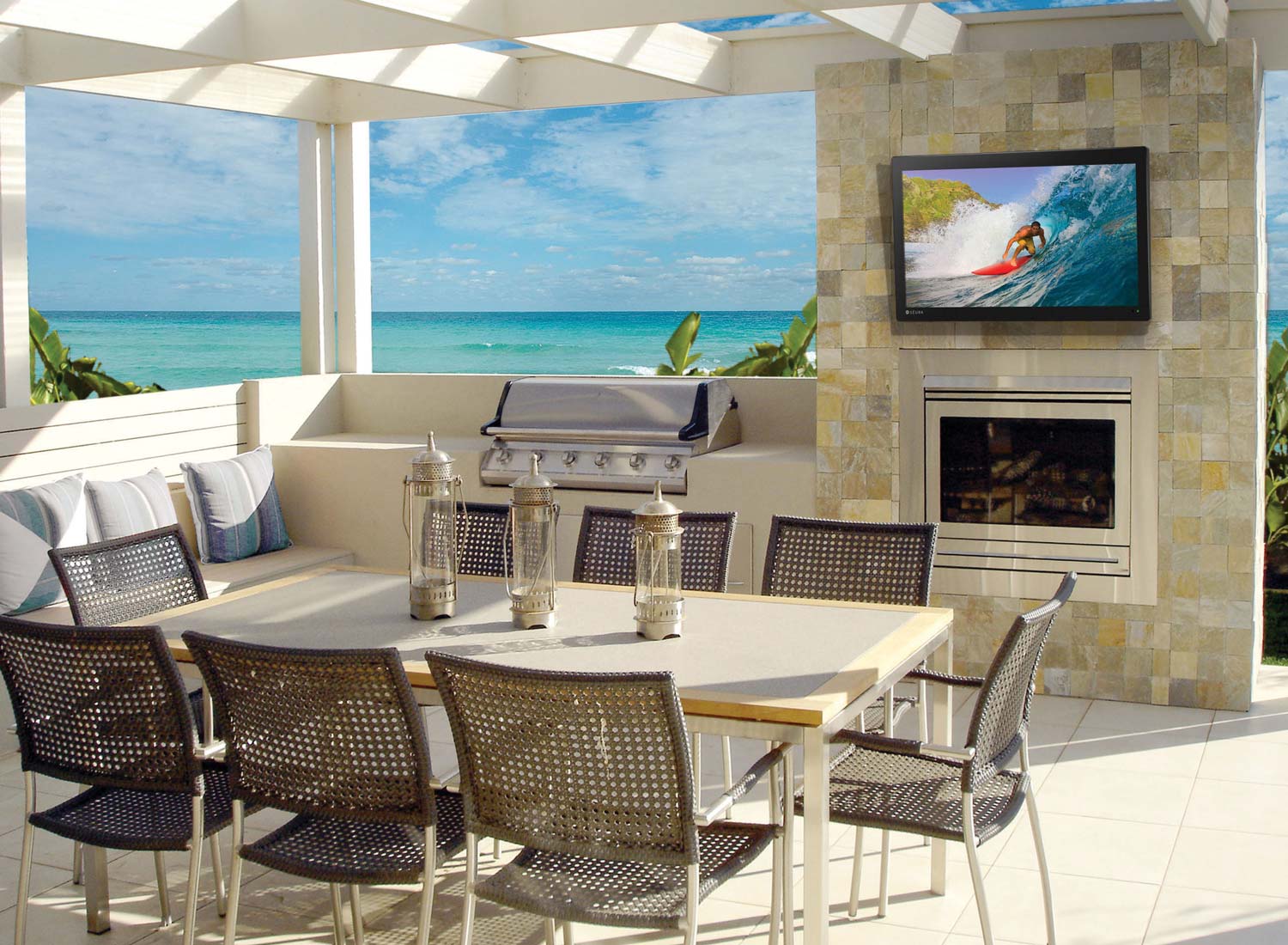 REACH OUT TODAY!
Create an outdoor space that's perfect for the whole family and for any occasion. Fill out the form below to get in contact with our team for a no-obligation consultation. We look forward to assisting you on your outdoor installations.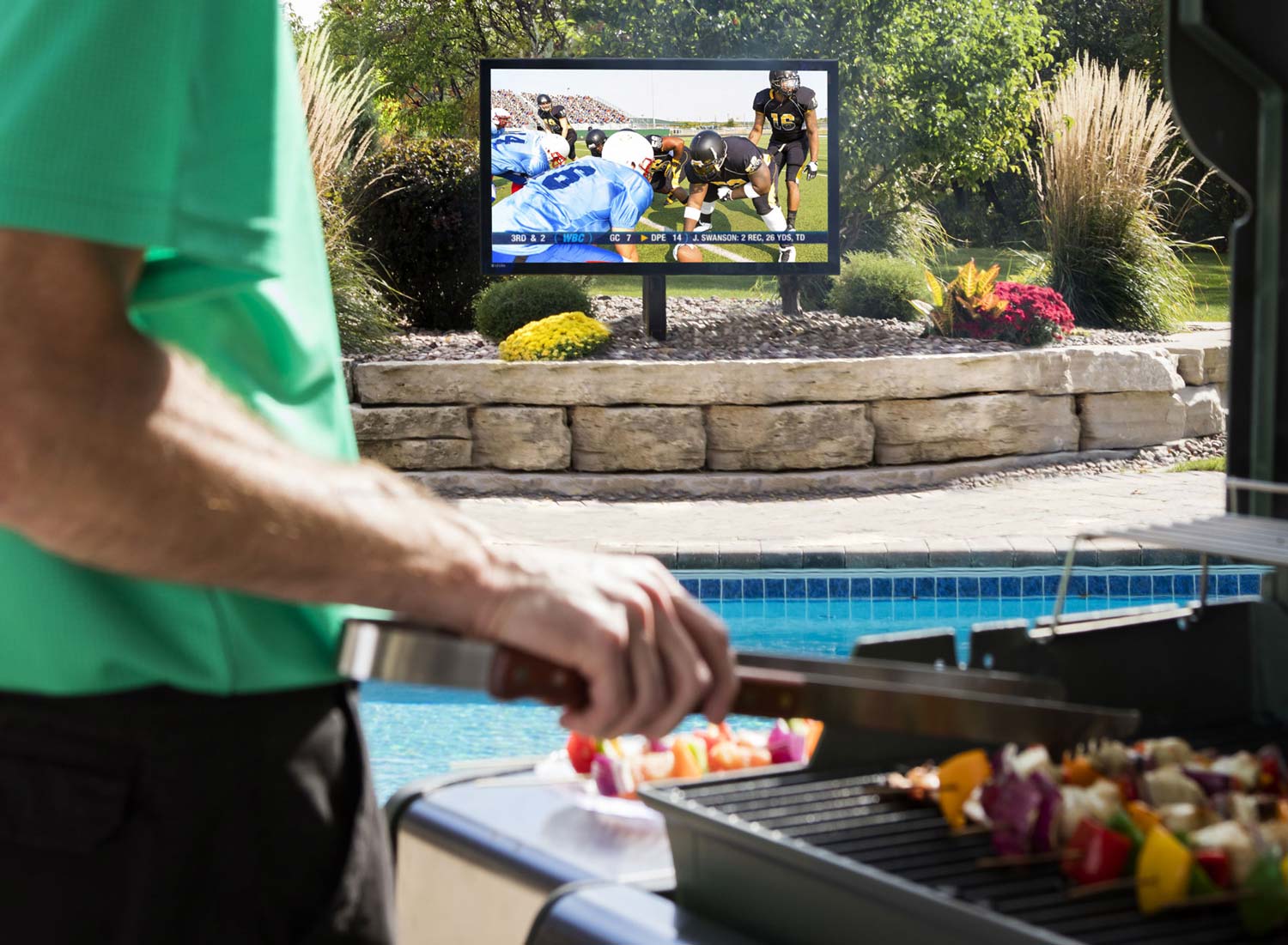 OUTDOOR NETWORKING
When you're ready to take a break outside to listen to some melodic tunes by the pool or catch up on your latest favorite TV show on the patio, the last thing you need is for your internet to give out suddenly and spoil the fun. Your smart network connection should never stop short just past your backdoor's threshold. A professional outdoor home WiFi upgrade or installation from our team at Connect Consulting can extend your connection's reach well beyond your patio area and will provide coverage for your entire Saddle River or Short Hills-area backyard and outdoor spaces. Never deal with a dropped call while you walk around your yard or garden, or have your audio become garbled because of a weak, unreliable connection. With strengthening, wireless access points, your system ensures you won't see endlessly buffering webpages or loading video screens simply because you stepped outside to take in the fresh air.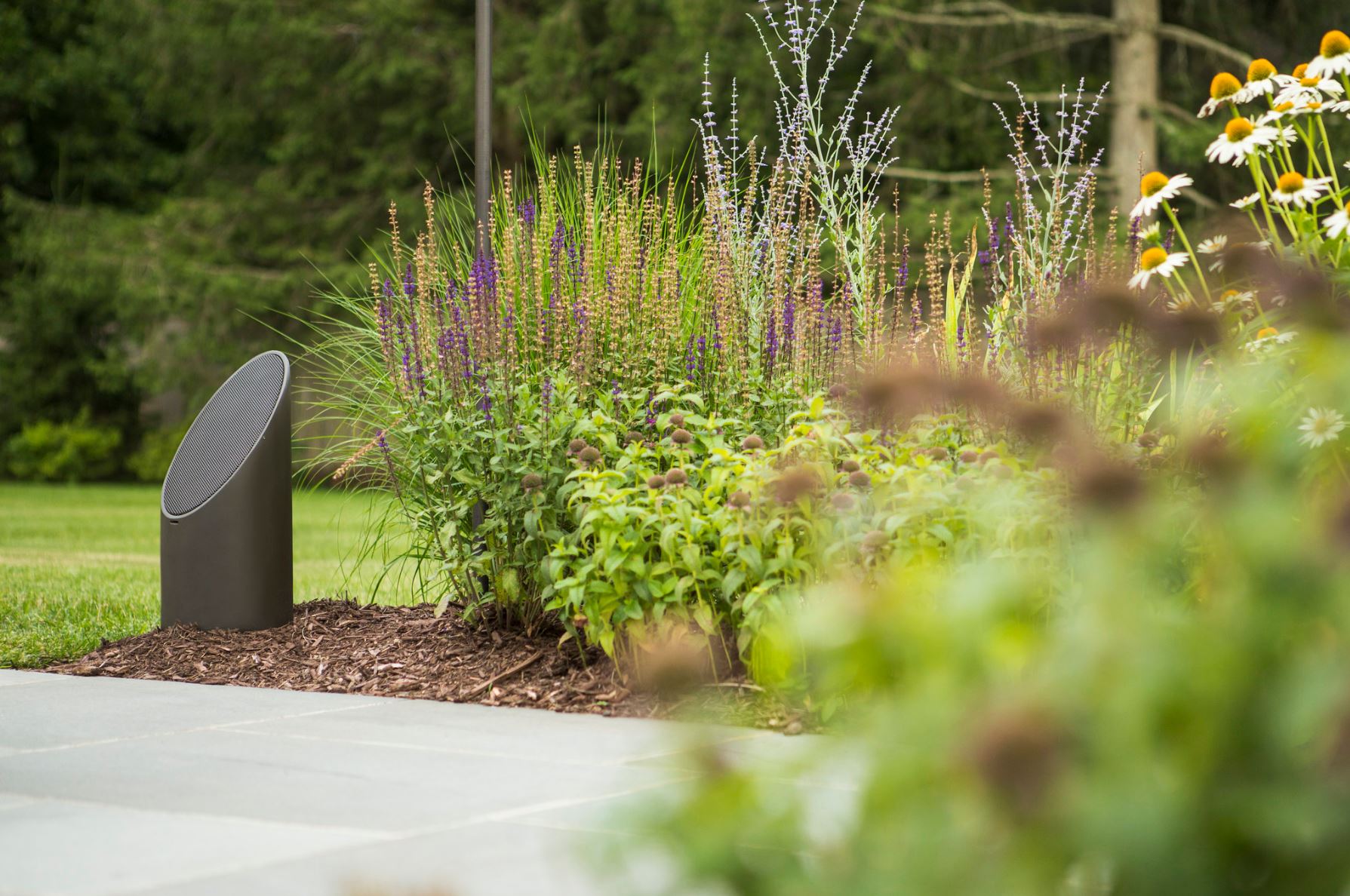 OUTDOOR SPEAKERS
To achieve that immersive audio that envelops you even in an outdoor space, you need speakers that are specifically designed for an outdoor setting. Coastal Source offers durable, easy-to-install outdoor solutions to cover your whole backyard. Imagine every component in your outdoor sound system, from the speakers and amplifiers to the above-ground and in-ground subwoofers, is built to best serve your most-frequented outdoor spaces that are vulnerable to every element and storm. You'll never have to worry about heat or flooding damage, or what rain and hail can do to your speakers and system; Coastal Source audio products can take on anything your backyard has to throw at them. Their outdoor speakers are easily integrated into your overall outdoor AV setup. Our team of professionals can properly install these scalable solutions across your Demarest or Livingston, New Jersey yard, delivering that high-fidelity sound performance to every corner of your outdoor property without affecting your next-door neighbor's day.
OUTDOOR TVS
An authentic cinematic experience doesn't have to exist solely within your home's four walls. In fact, you can easily take your next movie night under the stars or the big game's tailgate to your backyard and patio with a quality outdoor television. Séura outdoor TVs bring vivid, crystal-clear 4K resolution to even the sunniest parts of your yard. With a stunning picture quality, your
weatherproof TV
offers higher brightness than your standard indoor television would – and can withstand the various elements, temperature shifts, and fluctuating weather forecasts. Whether you prefer a media setup in full shade, partial sun, or full sunlight, there's an outdoor TV for your outdoor space. Create a theatrical atmosphere in your own backyard, without worrying about the rain, humidity, sunrays, or rogue splashes from the pool intruding on and ruining your time with family and friends. Find out which Séura outdoor TV is the right one for you with a professional consultation and installation by our New Jersey-based team.